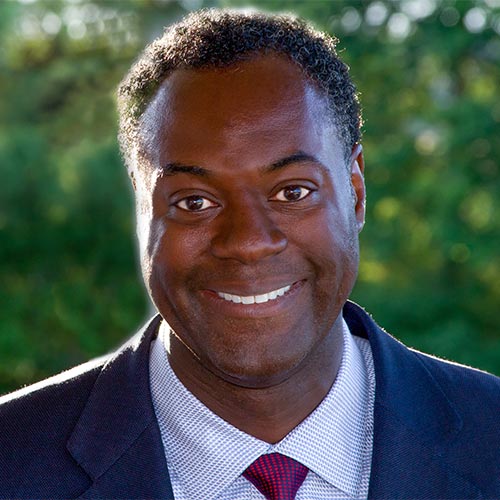 James Earl Brown, III, Founder and General Partner
Jim brings 20+ years of industry domain expertise and a successful investment track record in venture capital, angel investments, and private equity, as well as experience as a CEO and a director in several private companies.  Jim was most notably a General Partner at Polaris Venture Partners, where he identified, led, and actively participated in investments in early-stage information technology companies, including enterprise software, telecommunications software, and technology-enabled businesses and platforms. Jim actively participated in developing firm strategy and in fundraising activities. During his tenure, Polaris grew from $85M to over $3B in assets under management (AUM). Representative investments include: Antenna Software (acquired by Pegasystems [NASDAQ: PEGA]); Avici Systems (NASDAQ: AVCI); Crimson Solutions (acquired by Experience, Inc.); Exchange.com (acquired by Amazon.com, Inc. [NASDAQ: AMZN]); InvisibleHand Networks; Linguateq (acquired by Sonus Networks [NASDAQ: SONS]); MarketXT (acquired by E-Trade [NYSE: ET]); and Watchfire (acquired by IBM [NYSE: IBM]).  These companies represent over $10B in enterprise value and significant returns for Polaris investors.
Jim's most notable investment was in Akamai Technologies (NASDAQ: AKAM), where Polaris was an initial first-round investor. Jim helped source the deal through his relationships with professors at M.I.T., and bonded with the technical founder, an M.I.T. Ph.D. student and former Tank Commander in the Israeli Army. Jim led Polaris's investment, initially valued at ~$20M at the close of the Series A. The company went on to receive strategic investments from Cisco and Microsoft at ~$500M and ~$1B valuations, and subsequently went public to raise ~$234M of capital. Akamai was among the largest and most successful IPO's in the Northeast, peaking at a market cap of ~$30B. Among Jim's most noted contributions post-investment was his active role in identifying and recruiting several mid-senior level managers and leaders (known within Akamai as "Titans") that helped rapidly scale the business to multiple Fortune 1,000 customers and partners across the globe.
Jim's operating experience includes the roles of President & CEO, and as a director, at both InvisibleHand Networks and SparkPhone, Inc. Jim began his career as an investment banker and private equity associate with J.P. Morgan & Co., and J.P. Morgan Capital, providing equity capital and leveraged loan financing in support of acquisitions, investments, and recapitalizations for private equity firms and private companies. Jim's career began with service to the nation as a Captain and Aviator in the United States Army with both the 2nd Infantry Division in Korea and the 101st Airborne Division.
Jim holds an MBA from Harvard Business School, where he was President of the student body; a JD from New York University School of Law, where he was an Associate Editor of the Law Review, a Root-Tilden Scholar, and an International Fellow; and a BS in Engineering and Political Science from the United States Military Academy at West Point, where he was a varsity athlete, selected as a Battalion Executive Officer his senior year, and where for four years he made the Dean's List.  Jim resides in Austin, Texas with his son.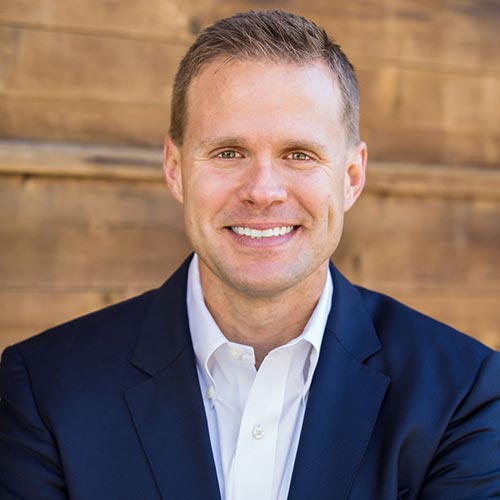 Shane Walsh, Founder and General Partner
Shane heads operations, business development, and finance for Arena Growth Partners, and adds similar value to its portfolio companies.  He brings deep and successful operational, business development, leadership, and management experience spanning five different industries that includes military service.  Shane is the son of a Founder who built a small industrial equipment rental company in Houston, Texas. The family sold their company to a large private strategic acquirer shortly after he joined the business. After transitioning and scaling the company from a family-owned business to a corporate enterprise with no employee turnover, he rose to the position of Division Vice President and led the business through two private equity sales and two recapitalizations over the next six years. Shane oversaw the growth of the business from 14 to 50 employees, and revenue growth from $4M to more than $18M. During this growth, the company introduced new products and services and expanded its footprint into new geographic territories, including three new regional offices.
During his tenure, Shane identified, interviewed, hired, and trained each of the additional personnel in the company; designed and executed all of the personnel training programs; and developed expansion plans for new employees and new regional offices, all of which led the organization to significant profit increases in their first years of operation.
Shane later served as Senior Vice President of a Houston-based oilfield services business and supervised the well service and water transfer businesses in Texas, Colorado, North Dakota and California. His division included 200 employees and generated revenues of over $45M. Most recently, Shane served as Director of Business Development for an Austin-based software company specializing in RFID-enabled asset management, and served on the Board of Directors of a venture-backed technology company.
Shane also gained valuable leadership and management experience as a Field Director for a nationwide financial services company, where he identified, assessed, recruited, trained and led a team of investment professionals providing structured products and services. His personal production ranked in the top 5% of his peer group, and his team rose to become the top ranked unit among his peer groups in the Southern region of the United States.
Shane received a four-year Army ROTC scholarship and earned a BS in Marketing at Boston College. He subsequently served in the United States Army with the 1st Infantry Division as a Tank Platoon Leader and Tank Company Executive Officer. He is an avid triathlete and has completed over 30 sprint, Olympic, and half-iron distance races.  Shane resides in Austin, Texas with his wife and two sons.